Hiring the Church and Shirley House
The church is located in the leafy Victorian suburb of Nether Edge, Sheffield. There are rooms in both the church and the adjacent Shirley House available for hire which are suitable for a wide range of events and activities for small and large groups including:
Concerts and drama;

Music examinations;

Conferences;

Meetings;

Lectures;

Childrens' groups;

Yoga / dance classes.
The acoustics of the main church have been specially commended.
The church is also in a convenient location not far from the city centre on a bus route. There is considerable free on road parking nearby and off road parking directly in front of the church with 13 spaces and facilities for disabled including parking, access ramp, toilet and sound induction loop.
Church
The church is a listed building and provides a variety of flexible spaces with modern facilities including:
Comfortable flexible seating

Under floor heating

Flexible programmable heating

Well equipped kitchen

Pipe Organ

PA system

Display screens
The main area of the Church has a seating capacity for 270 on chairs which may be arranged in a variety of configurations. The narthex area, with use of the kitchen, accommodates up to 30 seated or 60 standing. There are 3 meeting rooms, two of which may be joined together, which have a seating capacity of 10 each.
See here for a plan of the church.
The hiring costs for the church are (all prices are for one session):
£240.00 for all areas of the church or for the main area only
£50.00 for use of the grand piano - please book in advance
£40.00 for upper meeting room OR narthex and kitchen ONLY
Shirley House
We have carried out a thorough Risk Assessment to ensure your visit is as Covid-safe as possible, and we do ask that you stick to the guidelines inside the building.
The building is a grand Victorian house with large windows suitable for a variety of uses. The substantial nature of the building provides good sound isolation between rooms enabling them to be occupied simultaneously without disturbance to other users. There are two ground floor rooms and one first floor room available for hire. There are also kitchen facilities by arrangement. There is disabled access to all areas.
Room 1 is a large rectangular room (14m x 5.5m) with a maximum seating capacity of 75. The floor is varnished and there are curtains to all windows. The room offers a good space for meetings, musical recitals, dance, children's parties and much more. There is access to toilets, disabled toilets and kitchen facilities, all on the same floor. The room has been recently redecorated (May 2020).
The hiring cost for Room 1 is £40.00 per session.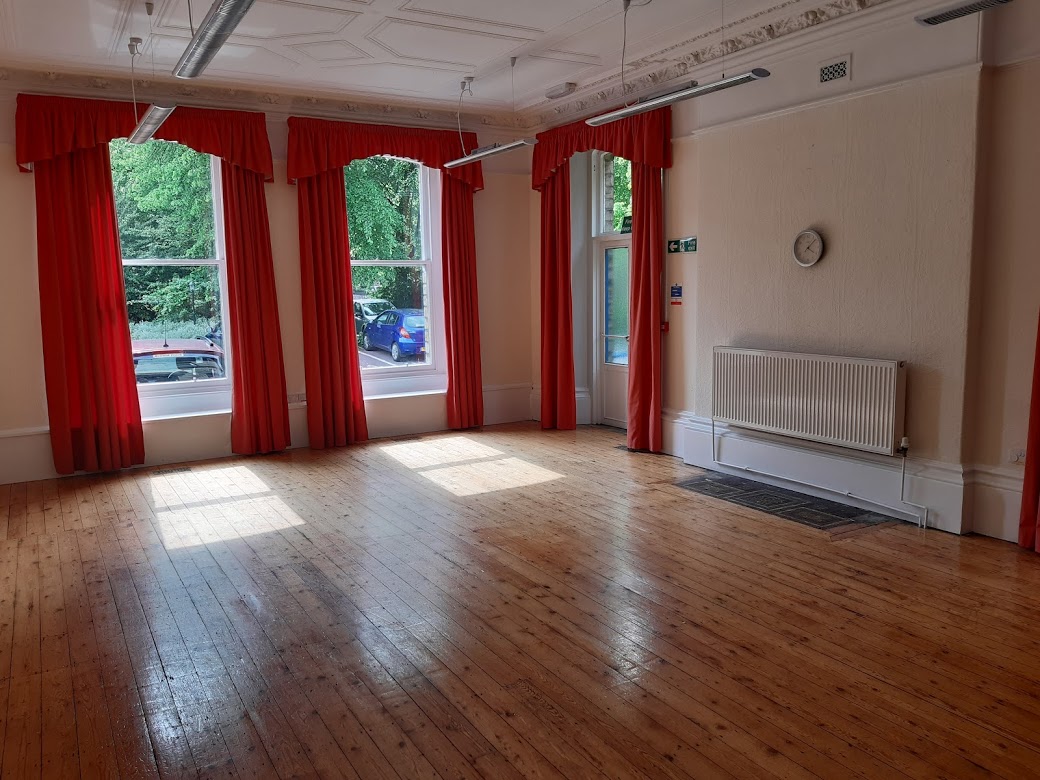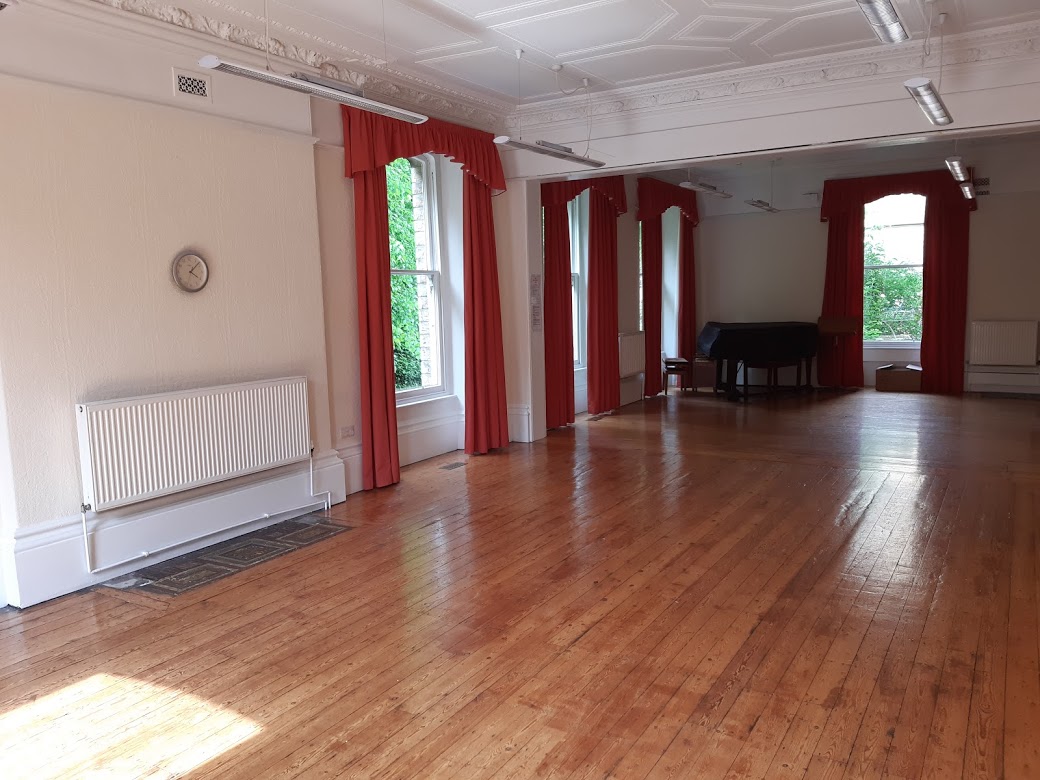 Room 3 is an ideal meeting room (6m x 4.4m) with a seating capacity of 30. The room is carpeted with large curtained windows and is a great space for meetings, lectures and informal gatherings. Like Room 1, there is access to toilets, disabled toilets and kitchen facilities, all on the same floor.
The hiring cost for Room 3 is £30.00 per session.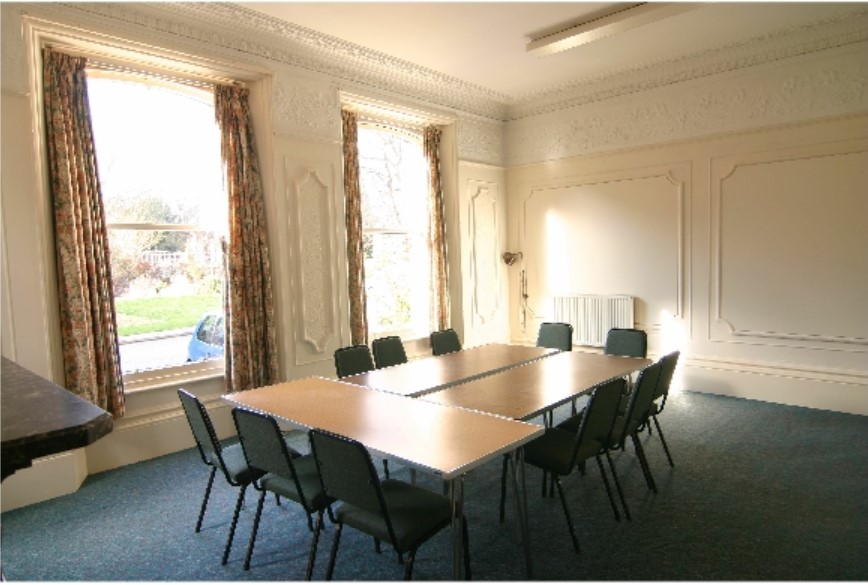 The upstairs room is also an ideal meeting room (5.5m x 5m) with a seating capacity of 30 and also costs £30.00 per session.
Hiring
Both the church and rooms in Shirley House are generally hired out by sessions from Monday to Saturday. The session times are:
8.30 am - 12.30 pm
1.00 pm - 5.00 pm
6.00 pm - 10.00 pm
Booking Arrangements
To enquire about hiring our facilities please email direct on bookaroom@standrewspsalterlane.org.uk
Alternatively contact the Church office on 0114 2678289 or email office@standrewspsalterlane.org.uk
Booking Documents
Complete Booking Document - this can be completed online and emailed to bookaroom@standrewspsalterlane.org.uk or printed and completed by hand
Individual documents:
Conditions of Hire and Guidance Notes
Public Concert/Performance Return Form
Fire Emergency Procedure - Church
Fire Emergency Procedure - Shirley House