Welcome to St Andrew's Psalter Lane Church
A joint Church of England and Methodist Church, celebrating what is best in each of our traditions and building upon them in creative and relevant ways.
The heart of our life is worship, prayer, fellowship and reflective practice, linked to action, as we seek to understand, celebrate and learn how to fulfil the purposes of God's love in Jesus Christ, whilst embracing all the questions and insights of today.
We seek to build a community that is open, welcoming and inclusive.
We aim to be outward-looking and to take an active part in the wider community. We do this through dialogue, partnership and practical service.
31 Psalter Lane, SHEFFIELD S11 8YL
0114 2678289
office@standrewspsalterlane.org.uk
---
Sunday Morning Service at 10.30 am
We look forward to welcoming you to our online service for Sunday 17th January, Epiphany 2, which is led by Anthony.
You are invited to have a bit of bread and a drop of wine or juice for the Communion, and a candle to light for the prayers.
The link will be available shortly before the service; it will become public at 10.30 and continue to be available thereafter.
There are children's activities available to download and print here.
---
Sadly, we have taken the decision to suspend both private prayer and communal worship for the duration of the current lockdown.
Please keep checking for updates as the situation changes.
The church garden is open to the public and you are welcome to use it for prayer and meditation, but please observe social distancing and wash your hands after visiting, as the seats are not sanitised.
---
Our income has fallen dramatically this year, but we still need money to carry out our vital work - such as recording our online services. We have set up an online giving page where you can donate safely and securely to help us keep things running. Click on the button to donate!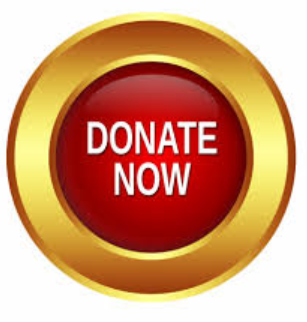 Choose from one of the set amounts or choose your own amount - and if you pay tax, don't forget to complete the Gift Aid declaration to increase the amount we receive by 25%!
There is now also an option to give regularly
---
Our previous live-streamed services are still available to view - you can find the links here.
We have set up a Facebook Group, as well as our regular Facebook Page, to help members of the congregation stay in touch. To join the Group please search for 'SAPLC Facebook Group' on Facebook.
We also have a WhatsApp Group - if you would like to join this, please send your mobile number to Clare: clare@standrewspsalterlane.org.uk.
The Church of England has some tips for dealing with loneliness and isolation and 13 daily reflections to support good mental health.
If you are worried, isolated or just need to chat to someone from the church, our Minister Gareth Jones is available: Tel. 0114 250 8251 or email garethjones11@googlemail.com
If you need practical help at this time, you can contact Sheffield City Council.