Welcome to St Andrew's Psalter Lane Church
A joint Church of England and Methodist Church, celebrating what is best in each of our traditions and building upon them in creative and relevant ways.
The heart of our life is worship, prayer, fellowship and reflective practice, linked to action, as we seek to understand, celebrate and learn how to fulfil the purposes of God's love in Jesus Christ, whilst embracing all the questions and insights of today.
We seek to build a community that is open, welcoming and inclusive.
We aim to be outward-looking and to take an active part in the wider community. We do this through dialogue, partnership and practical service.
31 Psalter Lane, SHEFFIELD S11 8YL
0114 2678289
office@standrewspsalterlane.org.uk
---
Sunday Morning Service at 10.30 am
It was lovely to see each other at our live Sunday2 service on Sunday 13th June, 3rd Sunday after Pentecost, which was led by Imogen.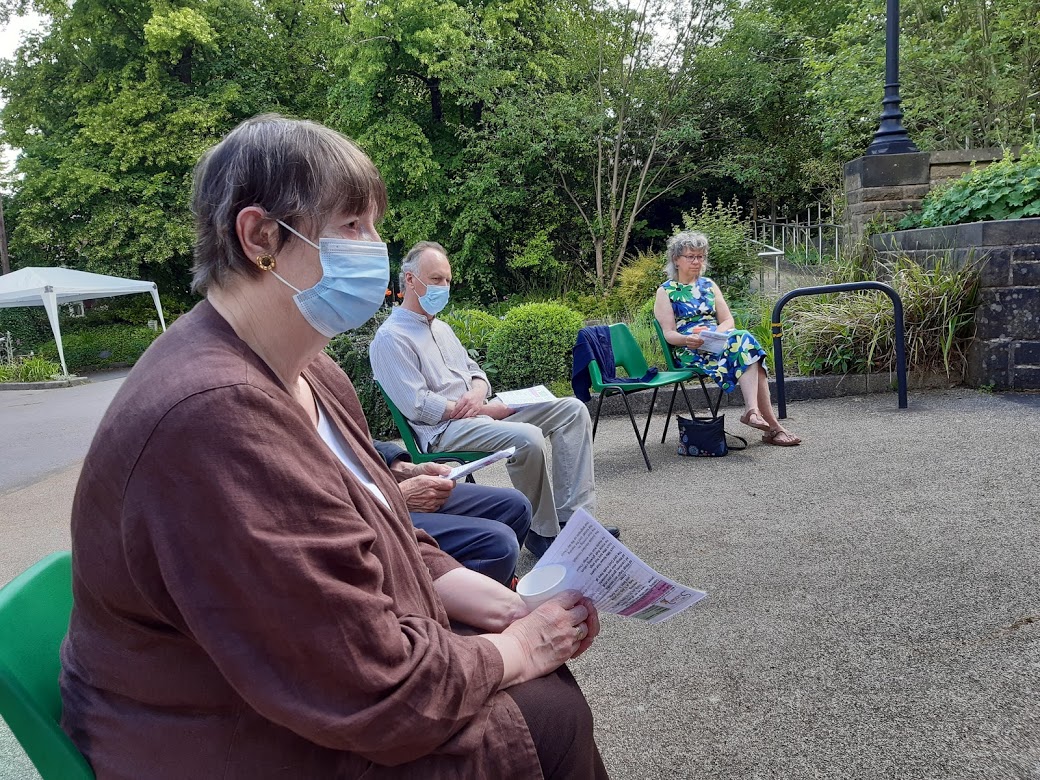 We met for coffee and biscuits before the service started and then Rachel told the Parable of the Mustard Seed.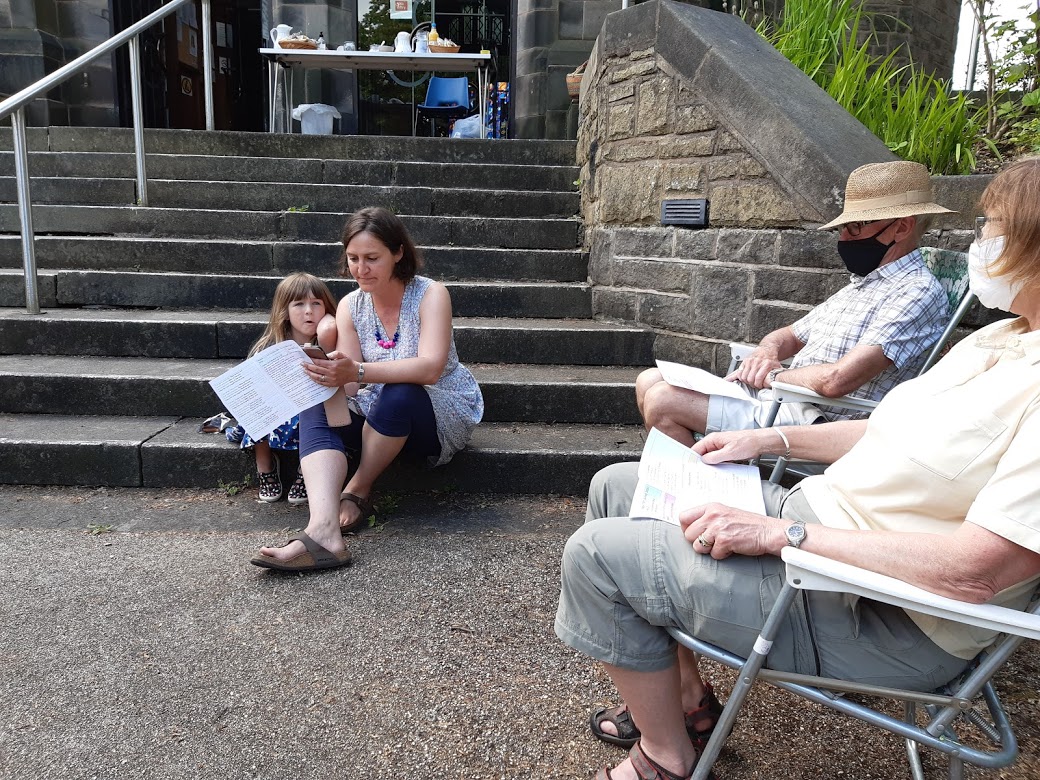 Imogen talked about how small things matter - even the tiny things of nature: The Kingdom of God starts tiny and we can all make a difference.
Then there were lots of fun activities for us to choose from.
We made a giant 'Mustard Tree' collage using cuttings from trees and plants in the church garden: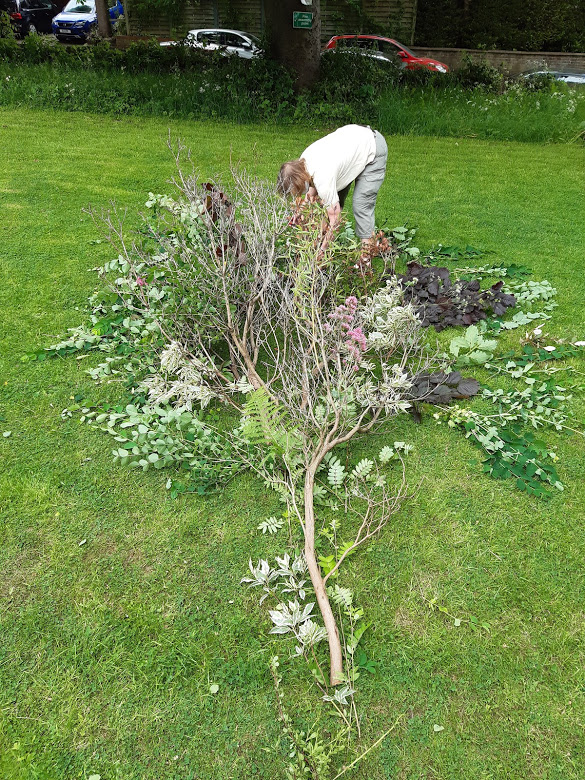 And we made lots of beautiful birds to shelter in its branches: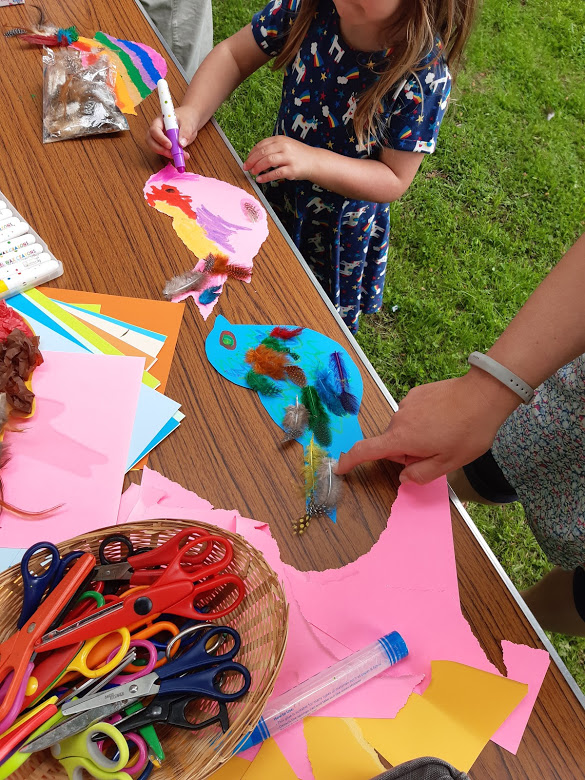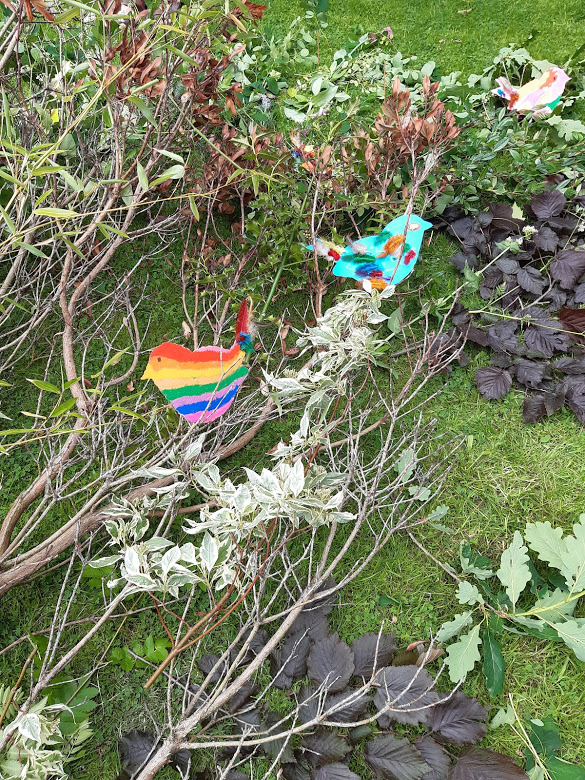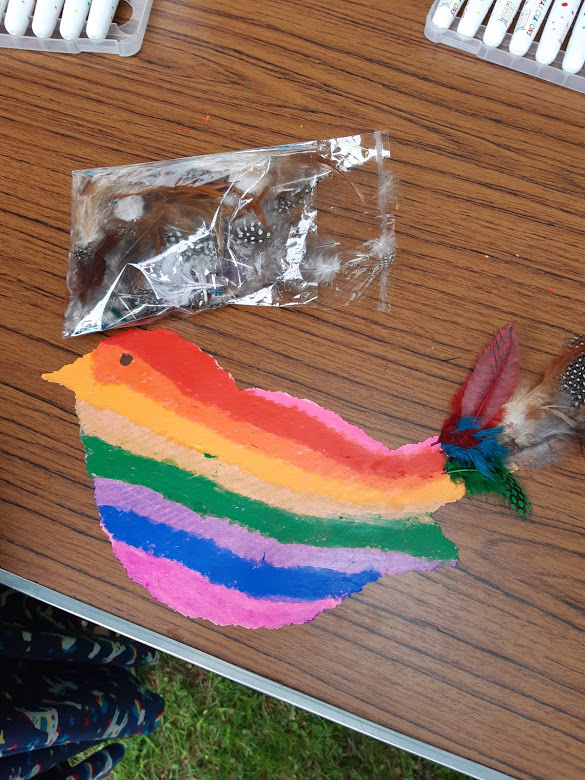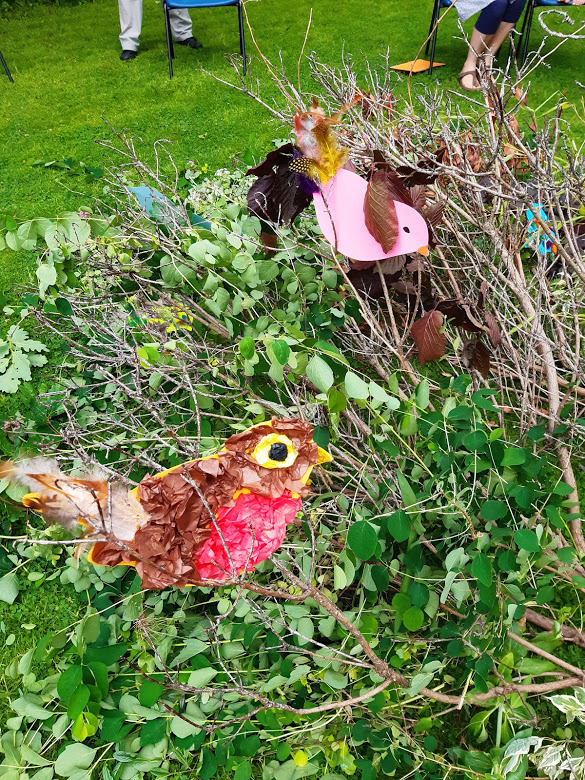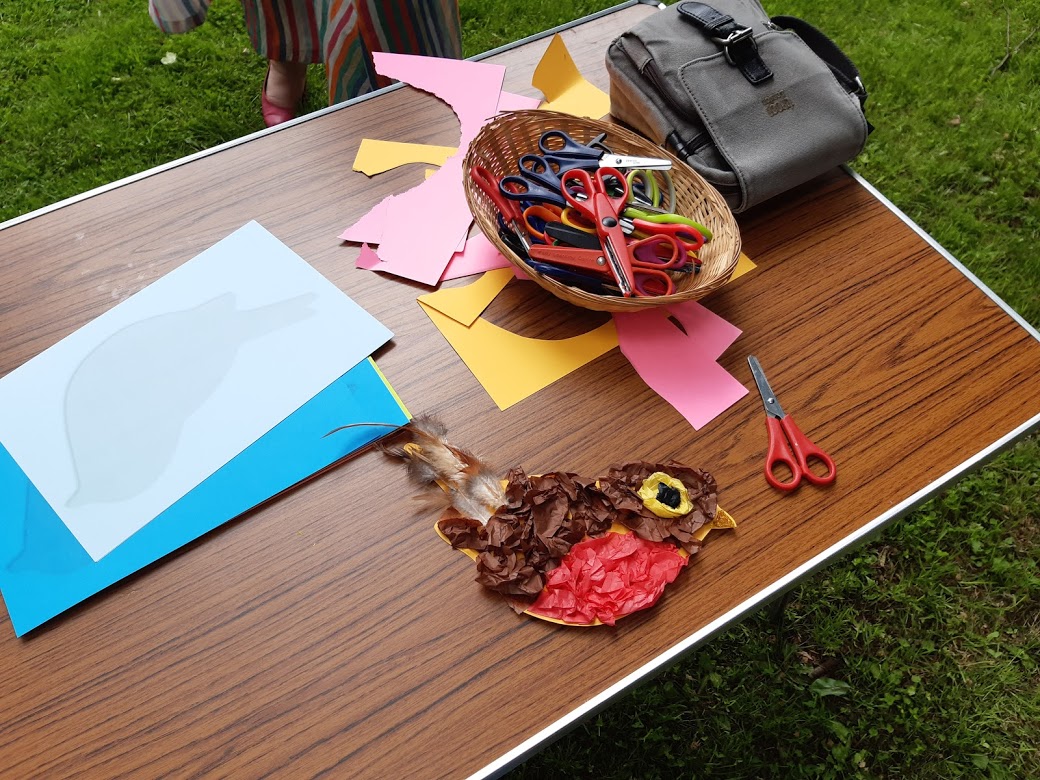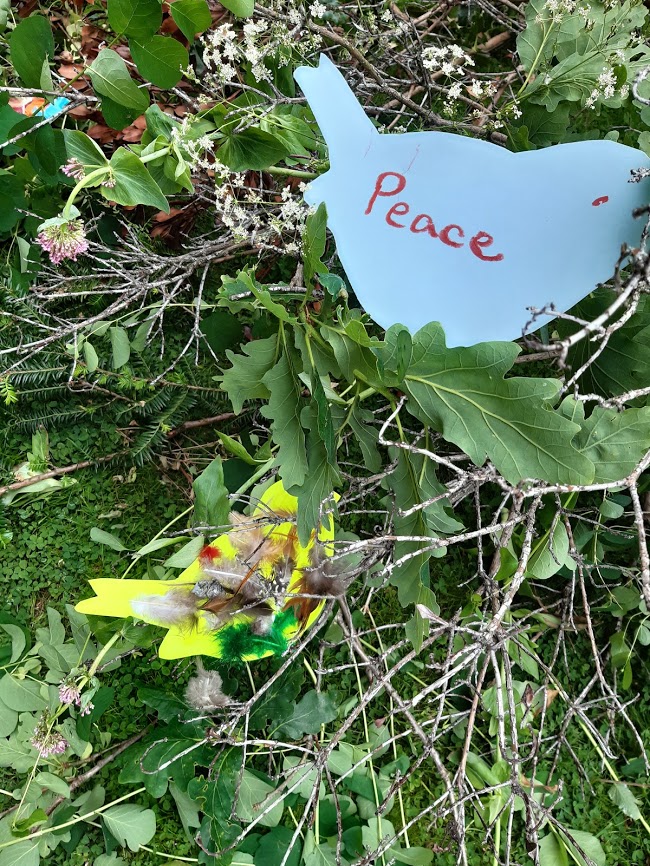 And we planted mustard and cress seeds to grow salad at home!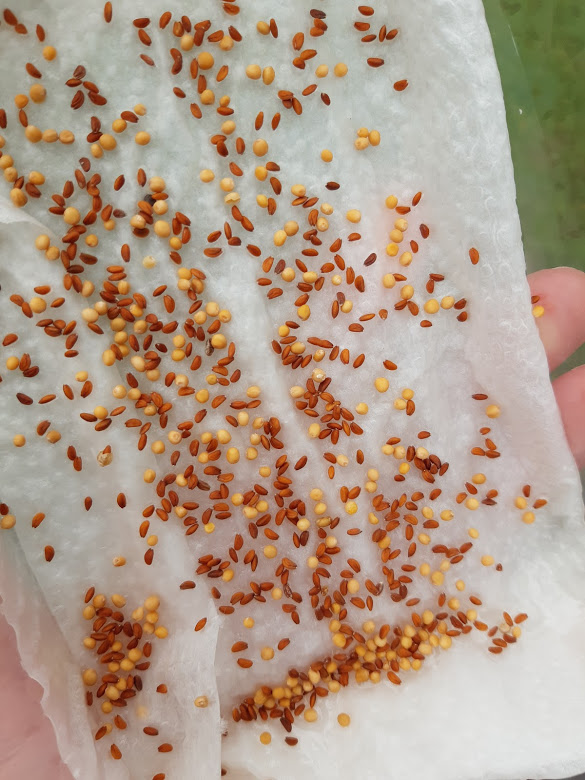 There was also an online service at the usual time of 10.30 am for those who weren't able to make it to church - you can watch it here.
---
Wonderful News!
We are open for public worship twice a month, starting on Sunday the 18th April. We will keep the 10.30 am online services as our main worship each week (though we are conscious that not everyone is in a position to access these), but we also have live services twice a month in church at which a congregation will be present, with appropriate social distancing and other safeguards.
The live services will take place at 3.00 pm on the first and third Sundays of the month
We are not permitted to sing, chat with each other or enjoy a cup of tea or coffee after a service. We urge anyone who is at all vulnerable on age or health grounds not to take undue risks in attending services. If you intend to come to these services you will need to book:
Book here for Sunday 20th June
Or ring 0114 2584164 and leave your details and which service you would like to come to.
Private prayer in church
We also look forward to welcoming you to private prayer in the church, which will open from 10.00 am to 12.00 noon on Thursdays from 15th April. We have carried out a thorough risk assessment to make sure we do this safely – we are grateful to everyone involved in doing this. Church will look a bit different but we are doing everything we can to make sure that visitors feel comfortable.
Please do not visit if you have any symptoms or are feeling unwell, for your own safety and that of others.
The church garden is open to the public and you are welcome to use it for prayer and meditation, but please observe social distancing and wash your hands after visiting, as the seats are not sanitised.
---
Our income has fallen dramatically this year, but we still need money to carry out our vital work - such as recording our online services. We have set up an online giving page where you can donate safely and securely to help us keep things running. Click on the button to donate!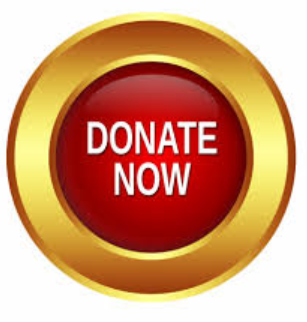 Choose from one of the set amounts or choose your own amount - and if you pay tax, don't forget to complete the Gift Aid declaration to increase the amount we receive by 25%!
There is now also an option to give regularly
You can also donate by paying money directly into the church account:
Account Name: St Andrew's Psalter Lane
Sort Code: 05 08 08
Account Number: 3693 0499
If you decide to do this, please email office@standrewspsalterlane.org.uk to let us know who the money has come from - and don't forget to send us a Gift Aid declaration if necessary!
---
Our previous live-streamed services are still available to view - you can find the links here.
We have set up a Facebook Group, as well as our regular Facebook Page, to help members of the congregation stay in touch. To join the Group please search for 'SAPLC Facebook Group' on Facebook.
We also have a WhatsApp Group - if you would like to join this, please send your mobile number to Clare: clare@standrewspsalterlane.org.uk.
The Church of England has some tips for dealing with loneliness and isolation and 13 daily reflections to support good mental health.
If you are worried, isolated or just need to chat to someone from the church, our Minister Gareth Jones is available: Tel. 0114 250 8251 or email garethjones11@googlemail.com
If you need practical help at this time, you can contact Sheffield City Council.