Concerts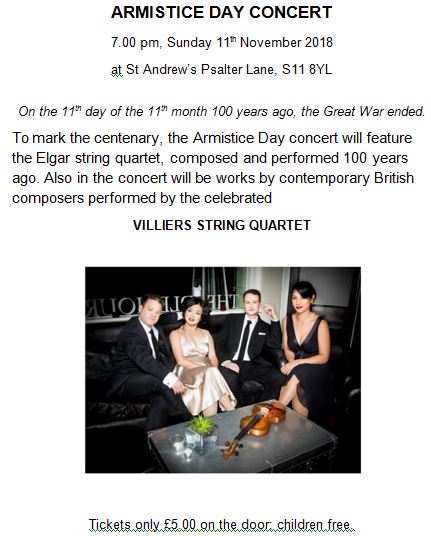 CONCERT PROGRAMME:
A Kind of Murky Blue Chris Noble
Quartet no. 3 Anthony Payne
Quartet no. 30 Ray Kohn
Ray Kohn was affected by the destruction of the ancient city of Aleppo in 2016.
He composed the 30th quartet in that year. There are four movements:
Allegro

Alla Marcia

Presto

Andante
Interval
String Quartet Edward Elgar
In 1917, Elgar was ill and depressed by war-time London. He began work on the String Quartet in March 1918, while recovering at home. He finished only the first subject of the first movement at that time. In May, Lady Elgar found a cottage surrounded by woods in Sussex, in which he could work in seclusion away from the cares of the world. Here he composed his Violin Sonata, Piano Quintet and, by December, the String Quartet. There are three movements.
Allegro moderato

Piacevole (poco andante)

Allegro molto